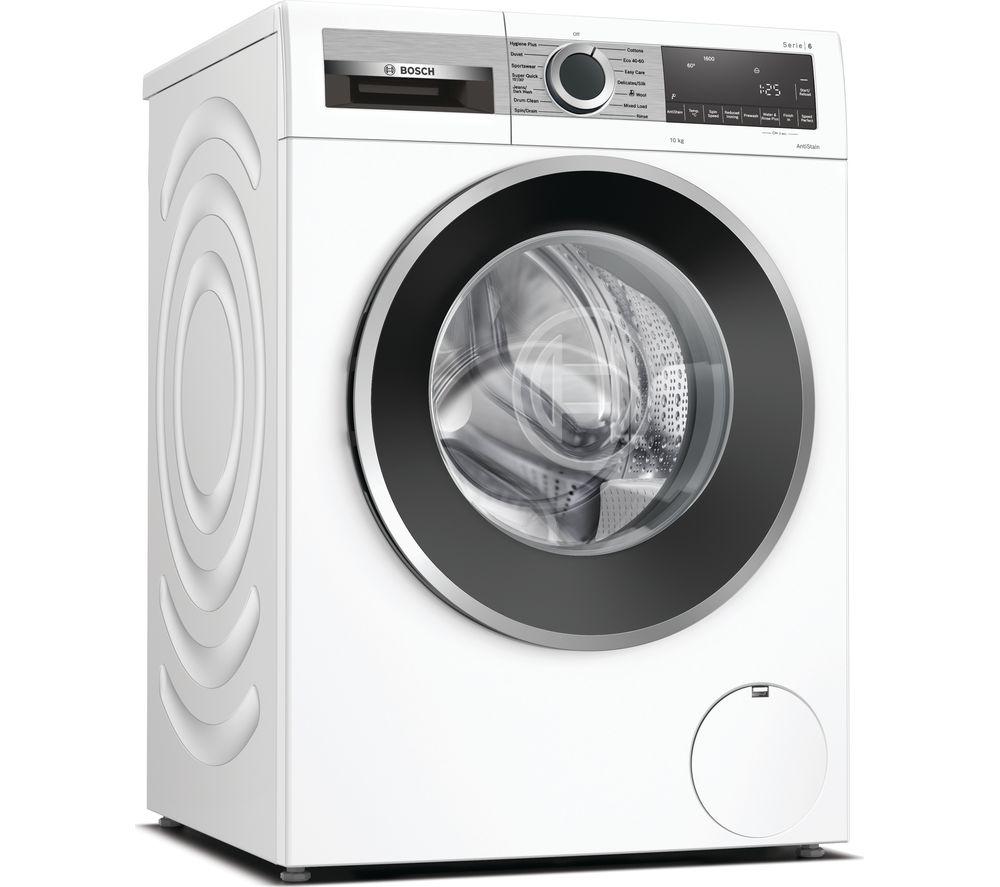 Category: Washing Machines
Spin speed (rpm): 1600
Energy rating:
Load capacity: Large Family / Heavy Use
-
Price: £829.00 from Currys
Description:
Summer sports are great, but pesky grass stains aren't. This Bosch Serie 6 washing machine has an AntiStain removal system that helps to tackle grass and other stubborn stains. The 10 kg VarioDrum means [Read more...] you've got space for large items like bed linen or a mountain of clothes. The SpeedPerfect option lets you cut down washing times, and it can be used with most programs.Good to know- The EcoSilence Drive uses a brushless motor that's durable and comes with a 10-year parts warranty- The VarioDrum system protects your clothes while washing them effectively, without stretching or damaging garments- Add in any clothes you've missed with the Reload function, even after the cycle has started
You may also wish to consider...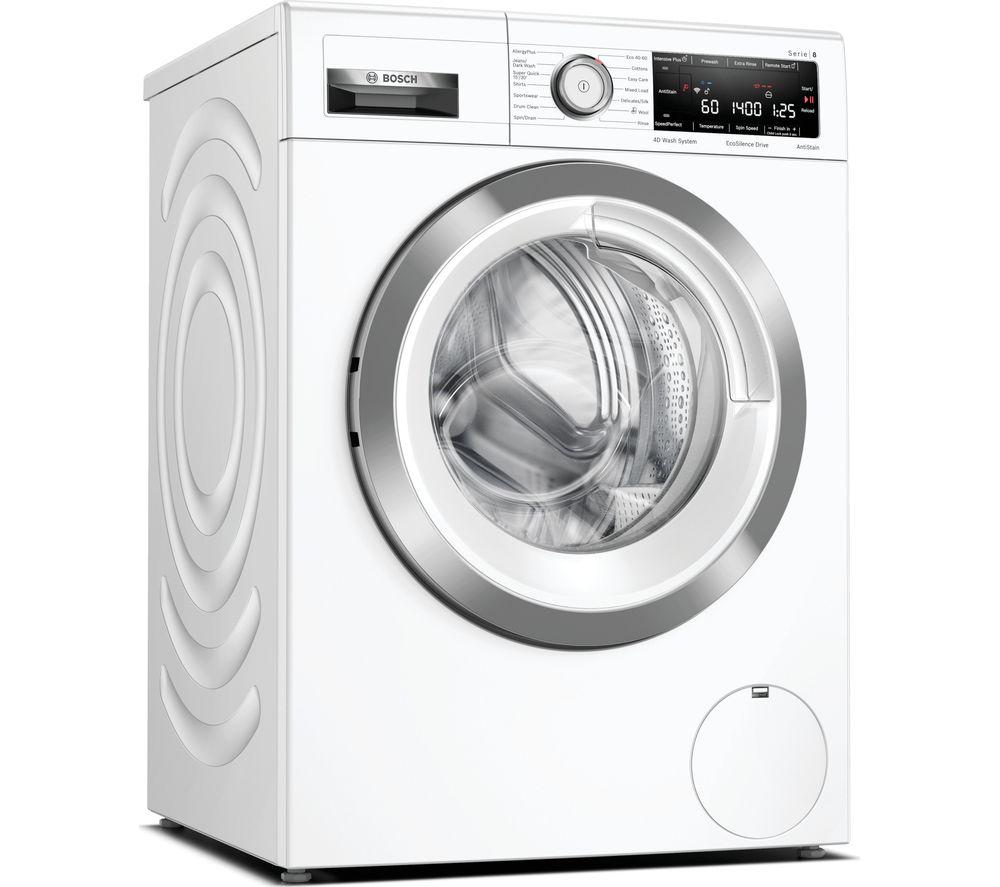 Control your washing from your phoneThe Bosch Serie 8 WAV28MH4GB WiFi-enabled 9 kg 1400 Spin Washing Machine can be controlled remotely using the Home Connect app. Select programs, start and stop cycles and generally monitor the appliance from wherever...
---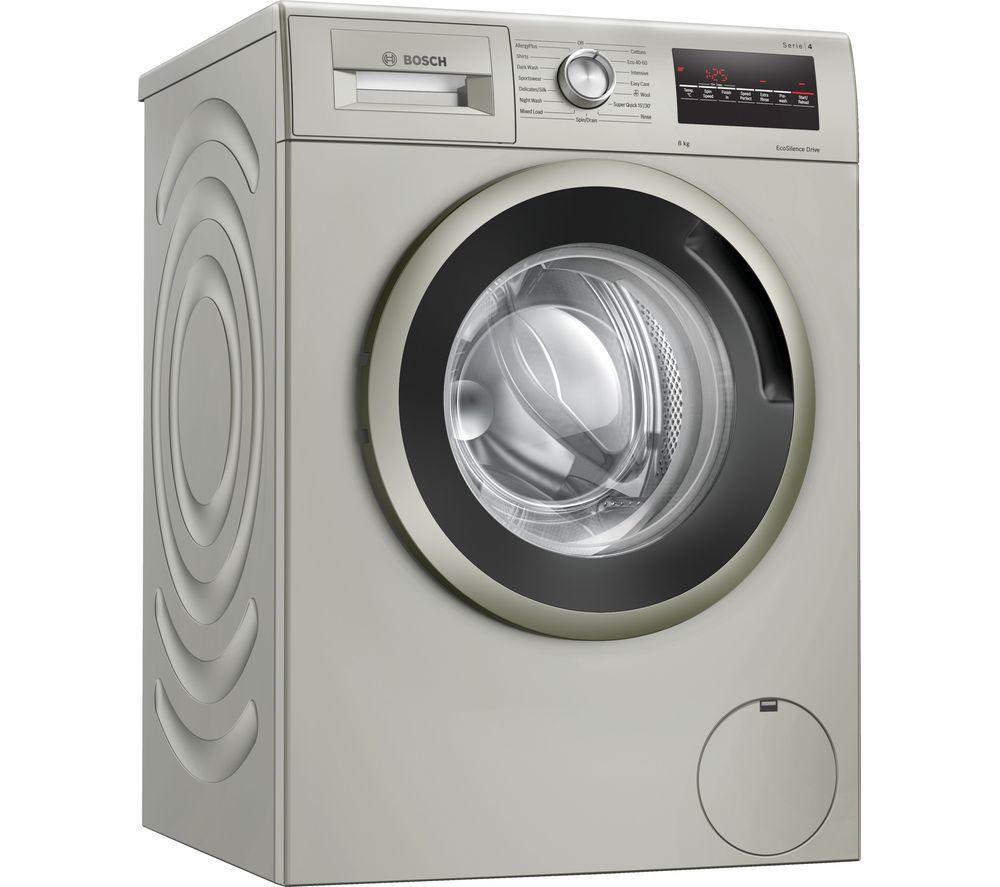 SpeedPerfectGet your laundry done faster with the Bosch Serie 4 WAN282X1GB 8 kg 1400 Spin Washing Machine. Its SpeedPerfect function reduces the length of each wash cycle, so you can turn a full load of laundry around up to 65% quicker.14 programsWhether...
---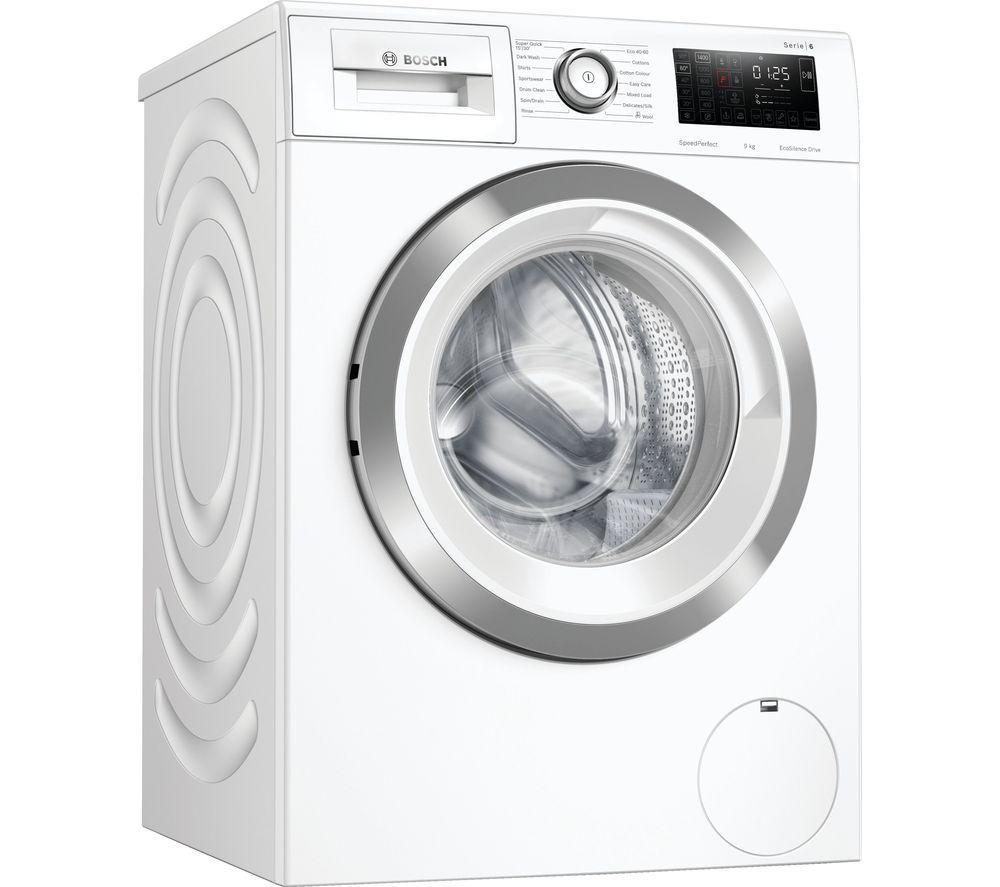 Go greenYou won't need to run another wash just because you've left something out of the wash. Reload lets you add it into the wash, which means you won't need to use energy and water on a whole separate wash.Remove stubborn stainsGet rid of stains easily...
---
Skimlinks Test