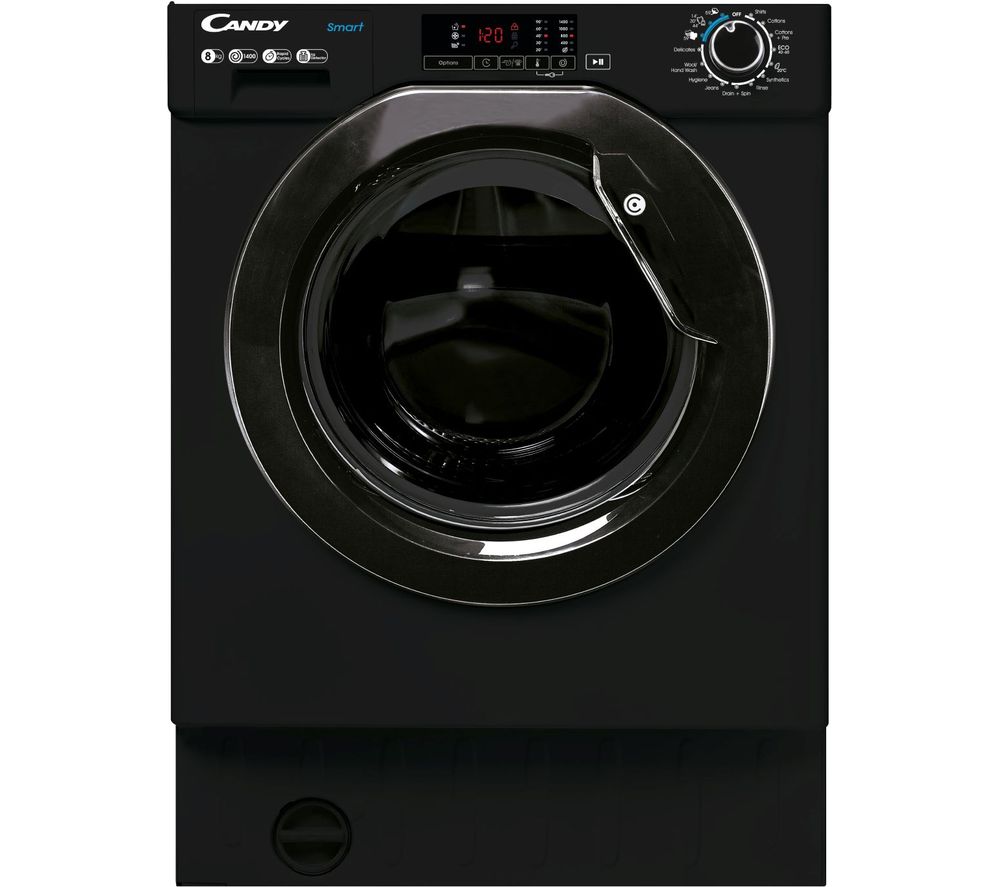 Category: Washing Machines
Spin speed (rpm): 1400
Energy rating:
Load capacity: Small Household
-
Price: £349.00 from Currys
Description:
KG mode Don't ponder complicated settings. The Candy CBW 48D2BBE 8 kg 1400 Spin Integrated Washing Machine weighs your clothes at the beginning of a cycle and adjusts time and resources just right. You'll [Read more...] save time, electricity and water with each batch of laundry. Swift cycles The Candy CBW 48D2BBE is a good companion to your active lifestyle, as it has plenty of quick wash modes. Ranging from mere 14 minutes for just your necessaries up to 59 minutes for a whole 8 kg load, you'll get your laundry clean fast in any situation. And they are convenient to control too. You can delay a washing up to 24 hours so your laundry is ready precisely when you are. And with a countdown timer you always know Stain and hygiene cycle On the other hand, there are thorough programs too. You can choose from three different staining levels to tackle the dirt efficiently. And for a proper deep cleaning, the Hygiene+ maintains 60°C throughout the whole cycle.
You may also wish to consider...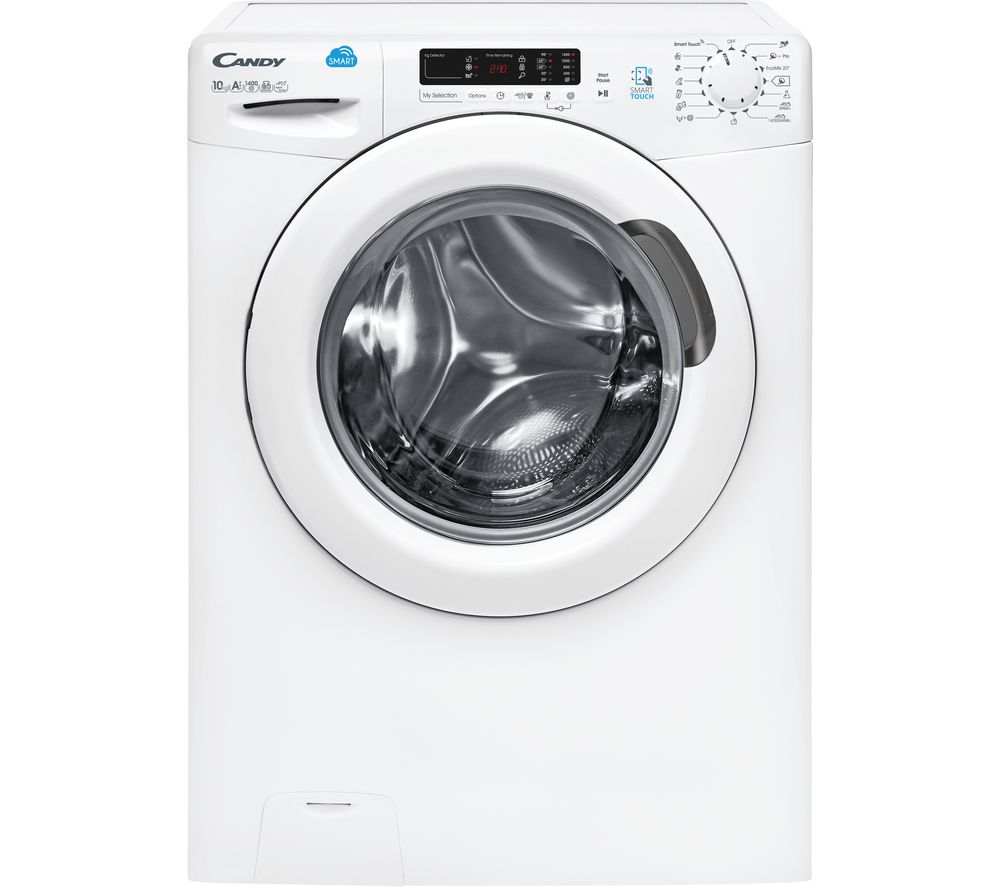 Remote control with NFCMake sure your clothes get premium care with the Candy CS 14102DE NFC 9 kg 1400 Spin Washing Machine. Use the Candy SimplyFi app and control your laundry from your smartphone. Start or stop cycles easily, download additional cycles...
---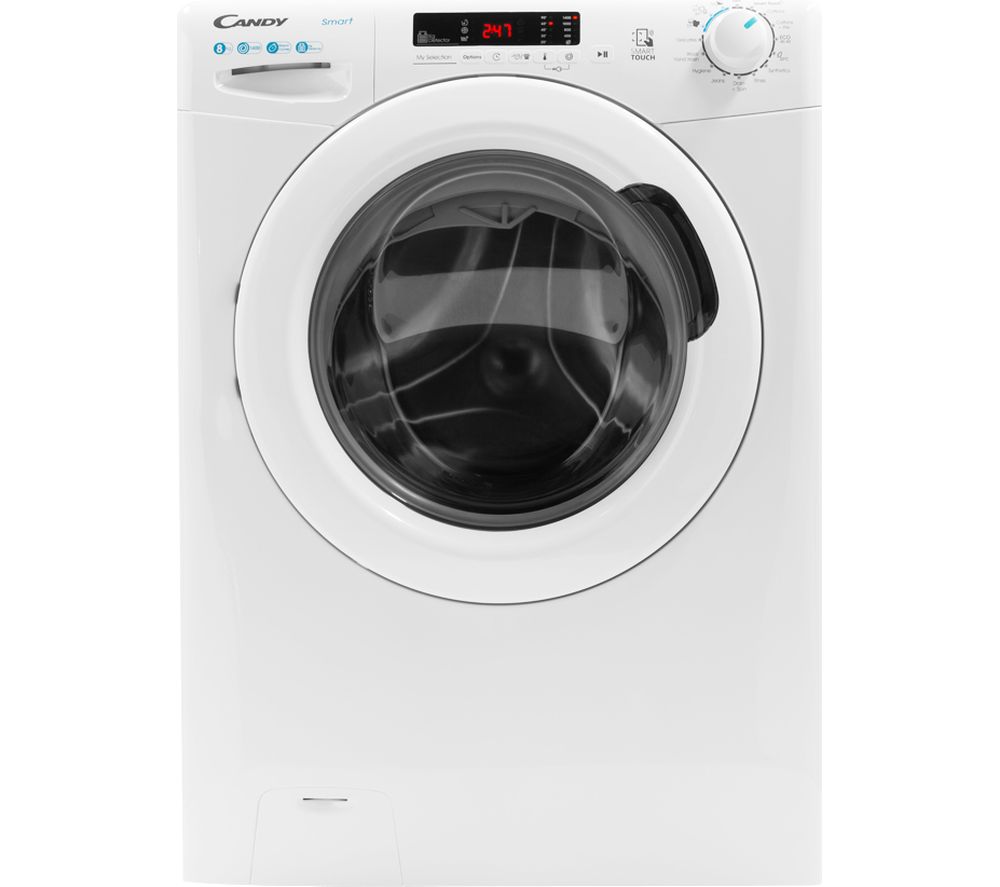 Control your washing machine with your phone With the Candy CS 1482DE Washing Machine, you don´t have to adjust your daily activities to your laundry. Thought the Candy Simply Fi app on your smart device, you can easily control the washing cycles. Also,...
---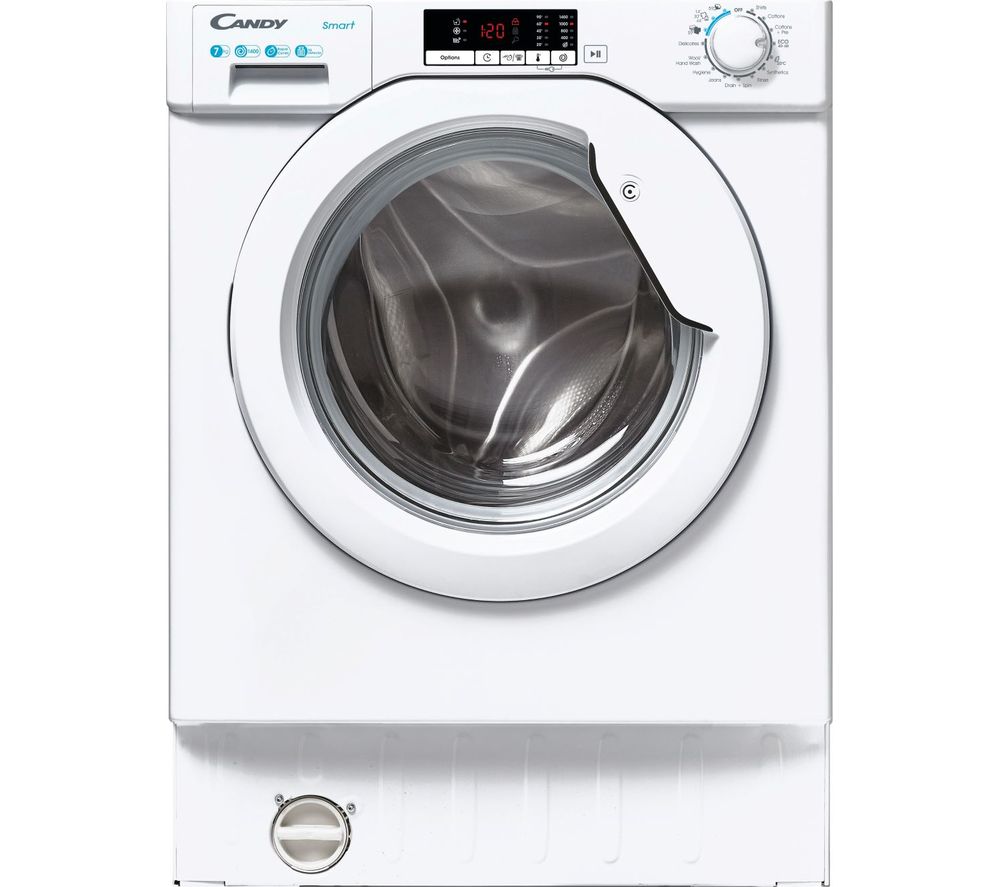 Faster dryingThe Candy CBW 47D2E Integrated 7 kg 1400 Spin Washing Machine features a spin speed of 1400 rpm which reduces drying time by removing more water from your clothes.KG ModeThe CBW 47D2E constantly monitors and adjusts the wash process throughout...
---
Skimlinks Test