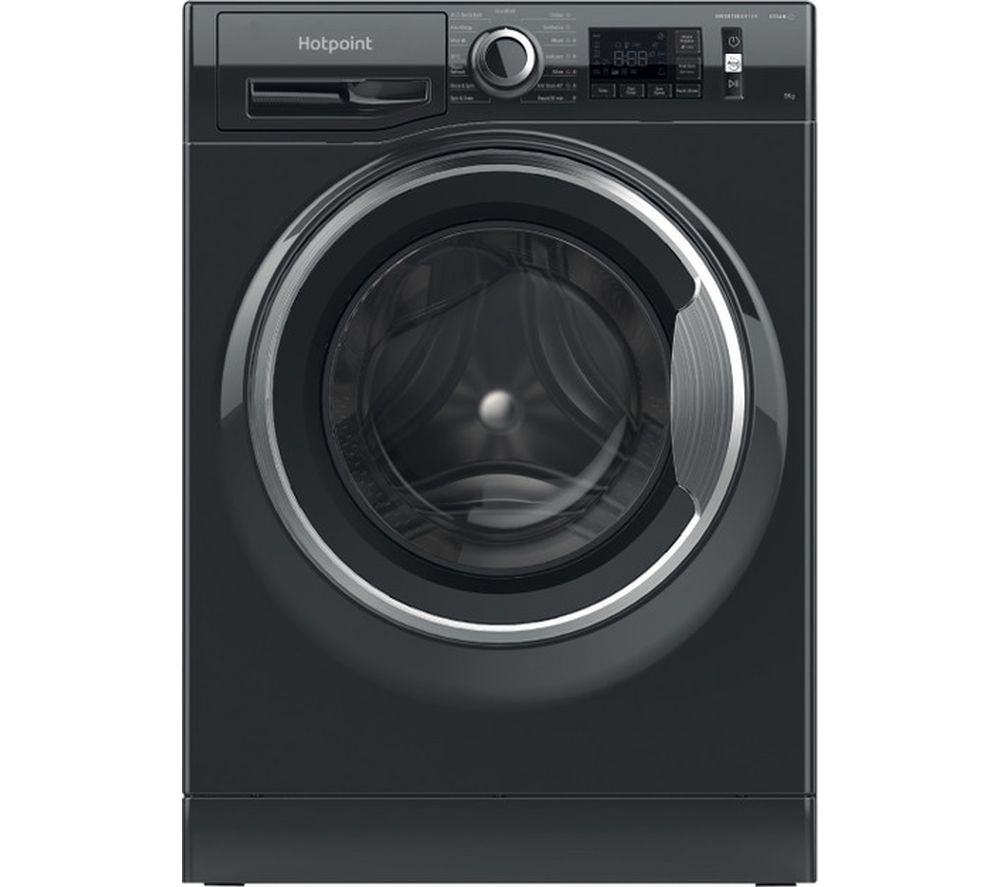 Category: Washing Machines
Spin speed (rpm): 1600
Energy rating:
Load capacity: Small Household
-
Price: £419.99 from Currys
Description:
Go greenerActiveCare technology is much kinder to the planet, removing more than 100 stains at 20°C. It tackles stubborn stains while staying kind to your clothes.Steam clean and Active Care Get fresh [Read more...] and clean laundry every time thanks to the Hotpoint Activecare NM11 964 BC A UK N 9 kg 1600 Spin Speed Washing Machine. By using steam to penetrate the fabric, it removes any odour and reduces creasing. Even better, it also kills up to 99.9% of bacteria without the need for any harsh chemicals. And to tackle more stubborn stains, there's the ActiveCare function. Tested on more than 100 most common scary stains, like coffee or ink, it can save your favourite piece from a dustbin. Steam refresh If you've dug an old shirt out of the back of wardrobe, there's no need to put it in for a wash if it just needs refreshing. The Steam Refresh function keeps your clothes looking and smelling like they've just been washed in just 20 minutes. Remove 99.9% of major allergens The Steam Hygiene cycle injects steam in to the drum at the end of the wash cycle to remove up to 99.9% of bacteria, so that you can have peace of mind knowing that your laundry is getting a quality clean. Keep clothes fresh The Activecare NM11 964 will activate a special tumbling action for up to 6 hours after the end of the cycle, so even if you have to leave your laundry sitting for a while, it will be as fresh as possible when you get to it.
You may also wish to consider...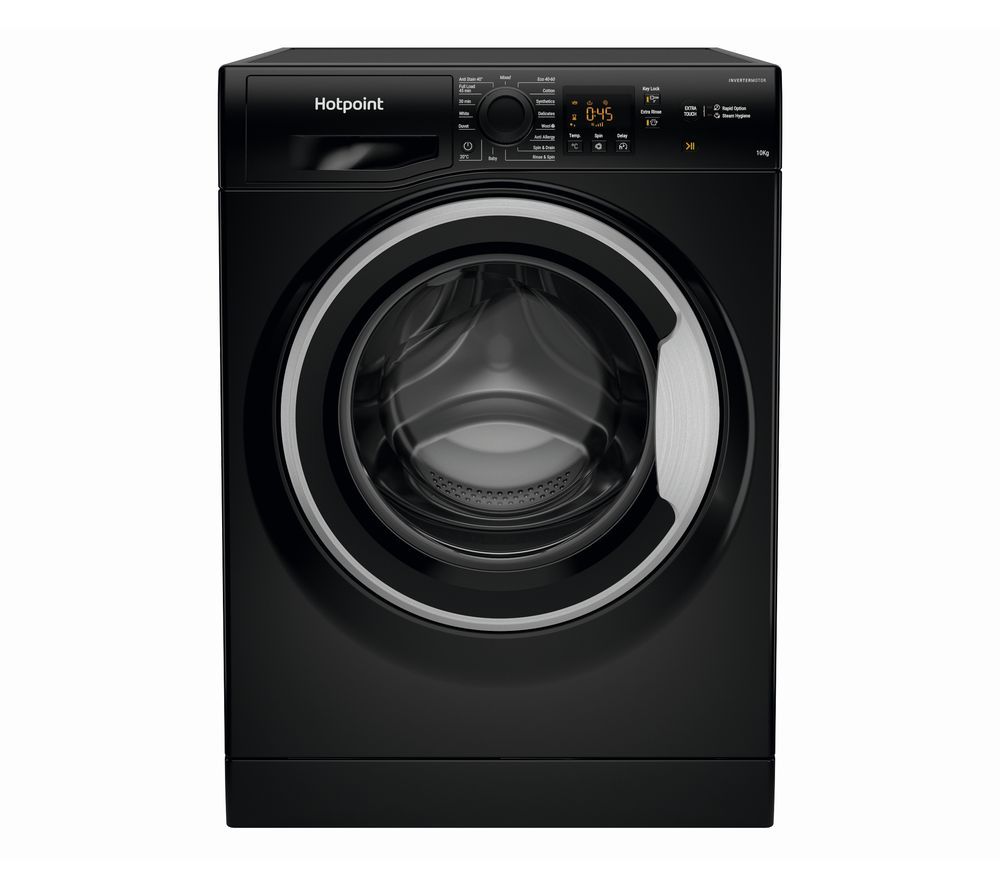 Stain removal The Hotpoint Core NSWM 1043C BS UK N 10 kg 1400 Spin Washing Machine has a helpful stain removal program to keep your clothes looking great. It adjusts the water amount, temperature, detergent and drum movements to get rid of everyday stains....
---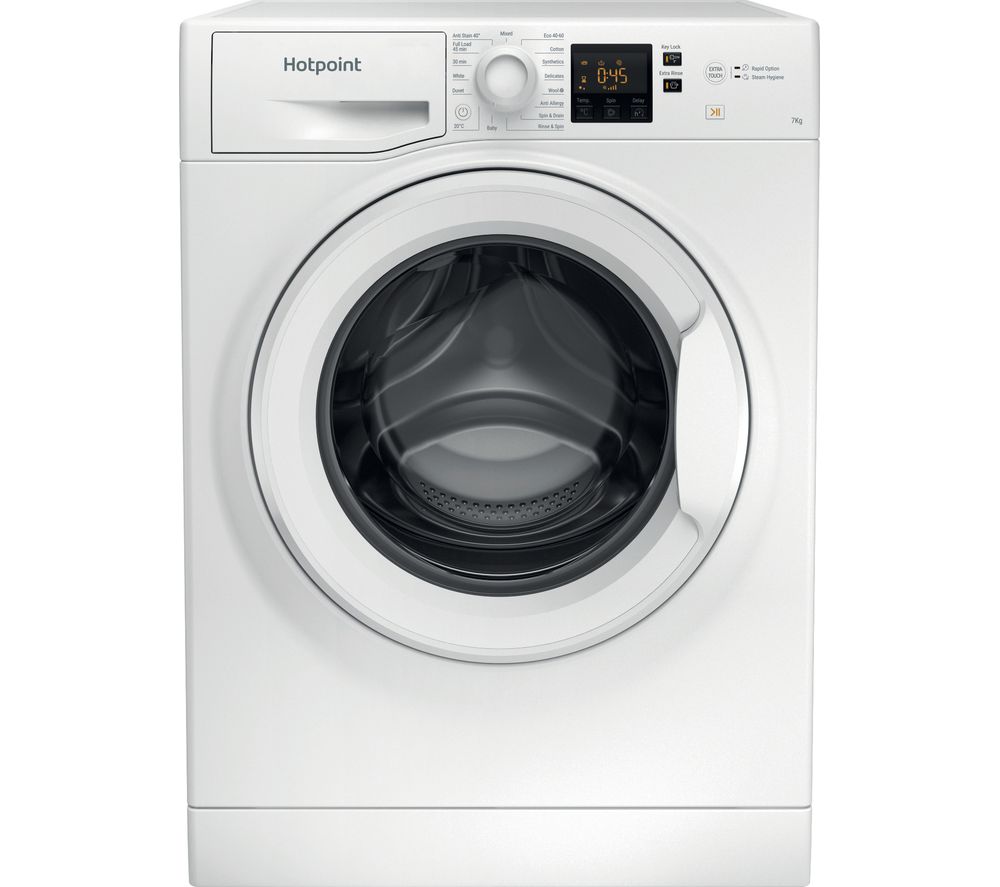 Anti-stainWe all know that nothing ruins a classy outfit more than a stain. Try the Hotpoint NSWR 742U WK UK N 7 kg 1400 Washing Machine's Anti-Stain program, which gets rid of those stubborn stains at just 40°C.Saving you timeThe NSWR 742U WK UK saves...
---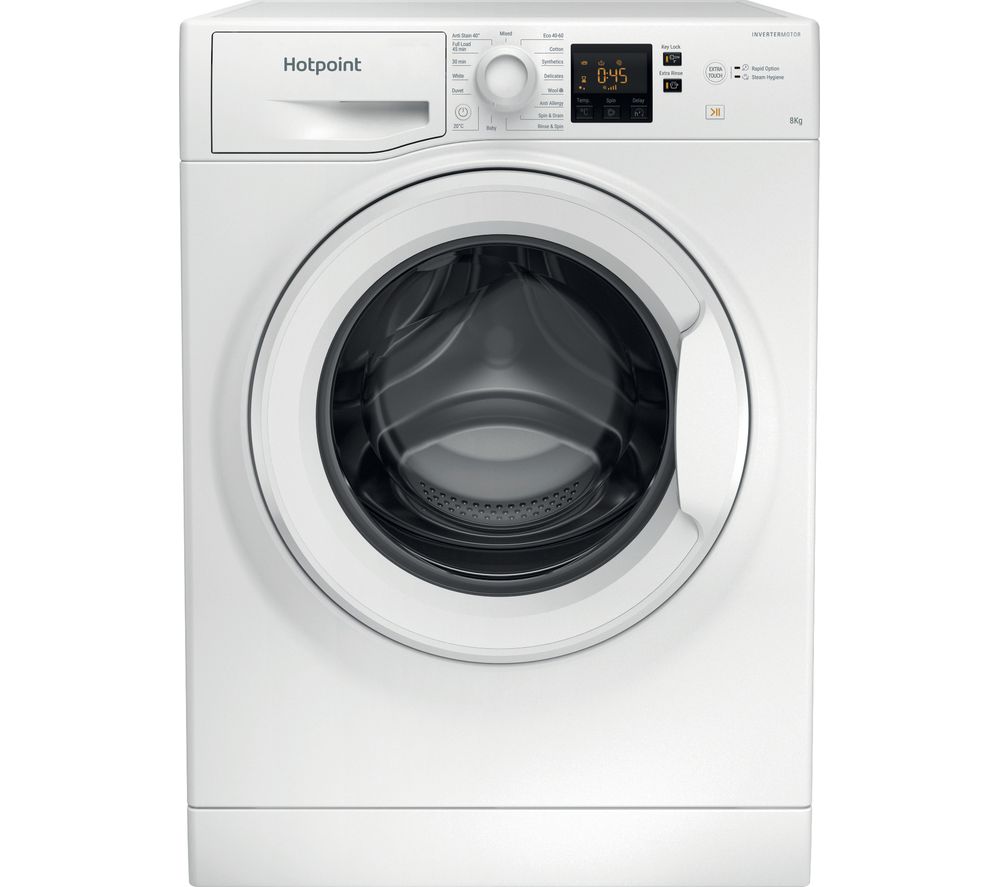 Get more use out of your favourite clothesFeaturing the dedicated Anti Stain 40 program, you can remove tough stains with no need for pre-treatment with the Hotpoint Core NSWR 843C WK UK 8 kg 1400 Spin Washing Machine.By carefully controlling the amount...
---
Skimlinks Test