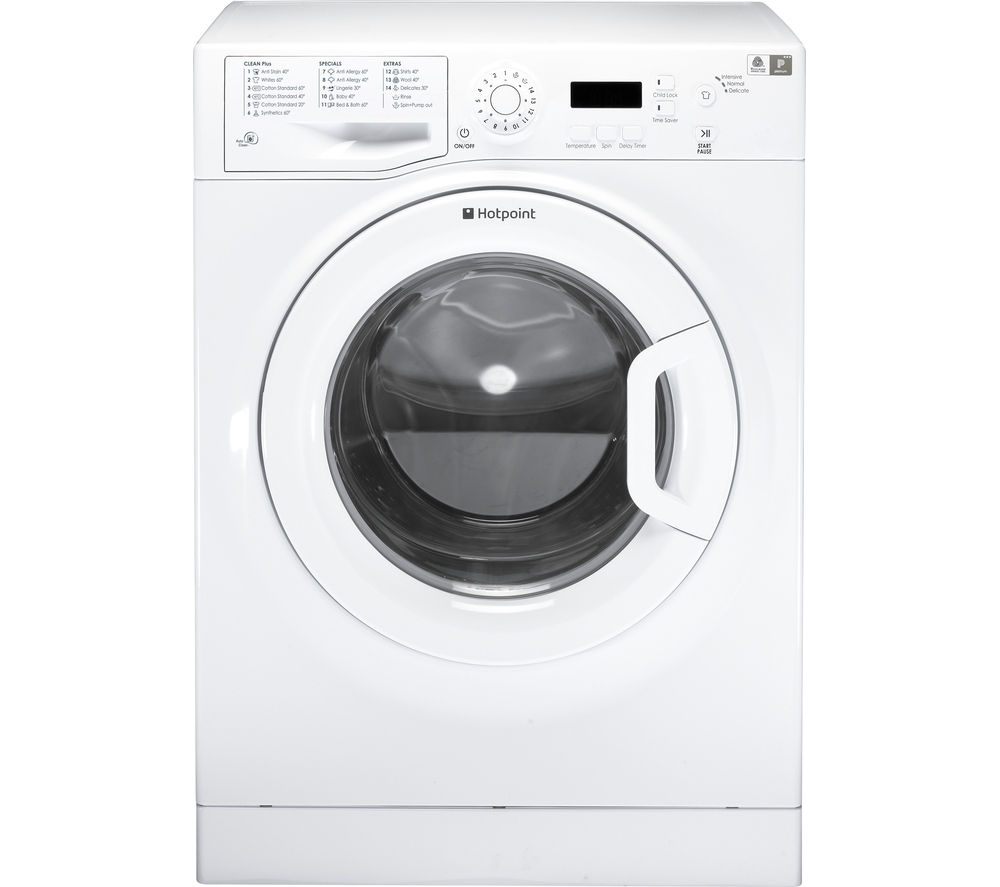 Category: Washing Machines
Spin speed (rpm): 1400
Energy rating: A+
Load capacity: Small Household
-
Price: £238.00 from Currys
Description:
Stylish and simple in design, this Hotpoint WMAQF641P Washing Machine provides efficient cleaning performance and plenty of wash programmes. With an energy rating of A+, you're sure to save money on utility [Read more...] bills.Host of great programmesThis Hotpoint washing machine provides a variety of wash programmes, all designed to suit different fabrics and loads.The Anti-Stain cycle removes 20 of the most stubborn everyday stains in one simple wash. It cleverly manages the detergent, water, drum rotation and temperature to suit the items being washed. A pre-soaking isn't needed either.The Bed&bath cycle is great for washing bed linen and towels together. It optimises the softeners performance and helps you save time and energy. Keep your bed linen fresh and your towels fluffy with this specially designed programme.Saving you timeThe 24 hour timer delay on this Hotpoint appliance is perfect if you're looking for a machine that is flexible. You can delay the machine from starting up to 24 hours. Set the machine to start and finish just in time for your return home. This option could also save you money if you want to set the machine to start in the middle of the night.Hygienic and safeAwarded with the Anti-Allergy seal of approval, the anti-allergy programmes on this Hotpoint washing machine use a combination of high temperature technology and extra rinses to neutralise and remove 99.9% of major allergens, including dust mites and pollen.You'll be able to keep your woollens as good as new with the delicate wash programme. Thanks to the extra gentle drum action and low spin speeds, clothes are carefully washed without rubbing together. Woolmark Platinum certified, you can trust that your clothes are in safe hands.Keep all of your clothes clean, fresh and soft with this Hotpoint WMAQF641P Washing Machine.
You may also wish to consider...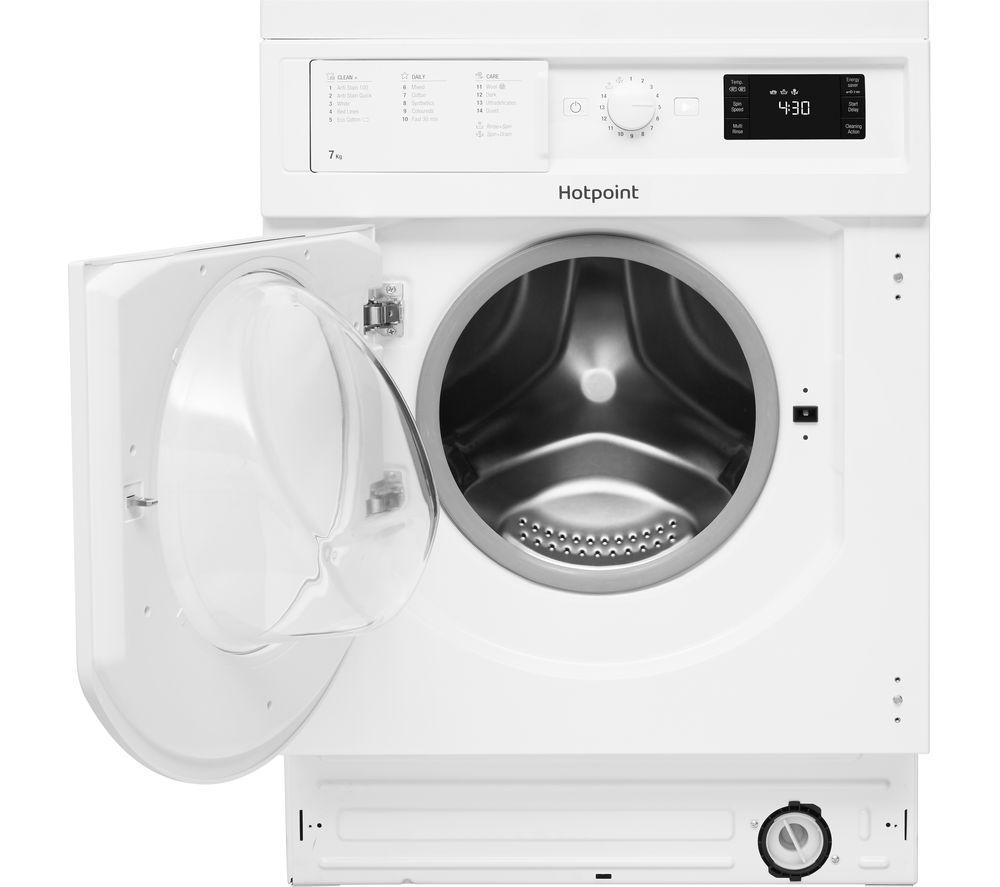 The Hotpoint BI WMHG 71284 UK Integrated 7 kg 1200 Spin Washing Machine uses Anti-Stain 100 technology that can remove 100 of the most common stains at only 40 degrees - don't worry if you spill some coffee on your shirt as one wash will have it looking...
---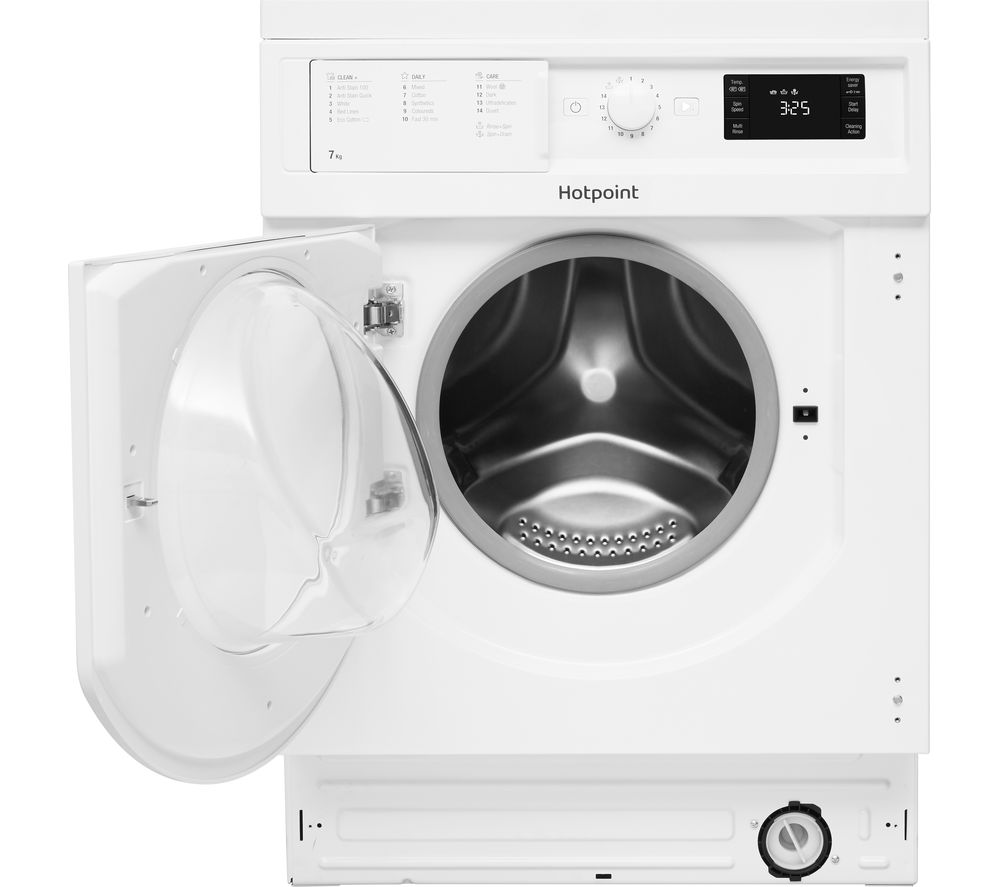 The Hotpoint BI WMHG 71484 UK Integrated 7 kg 1400 Spin Washing Machine uses Anti-Stain 100 technology that's proven to remove 100 of the most common stains at only 40 degrees through a combination of drum movement and careful temperature control. From...
---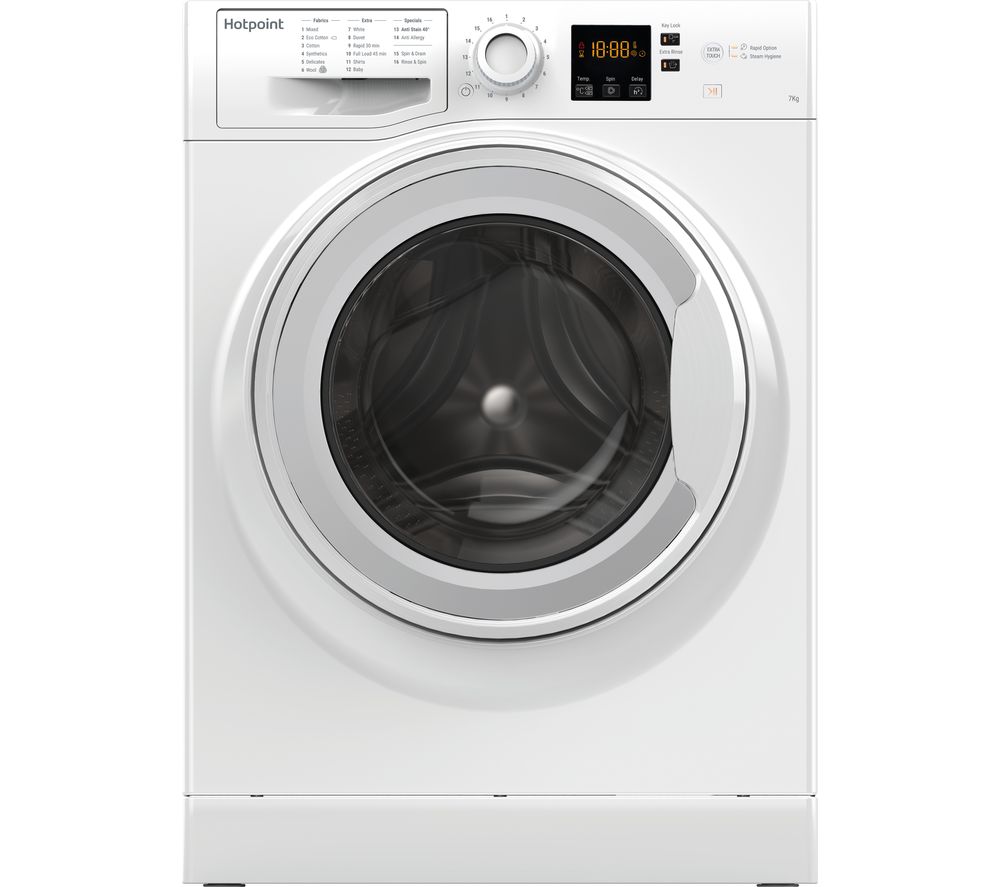 Anti-stainWe all know that nothing ruins a classy outfit more than a stain. Try the Hotpoint NSWR 743U WK UK 7 kg 1400 Washing Machine's Anti-Stain program, which gets rid of those stubborn stains at just 40°C.Saving you timeThe NSWR 743U WK UK saves...
---