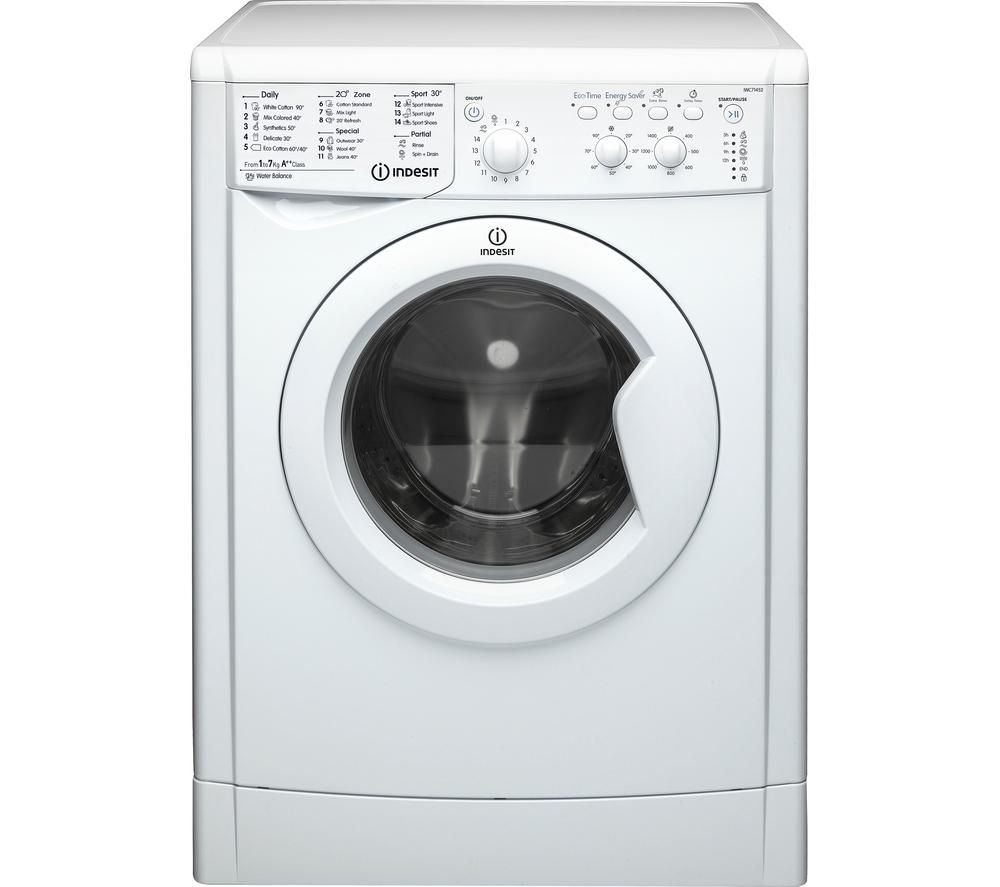 Category: Washing Machines
Spin speed (rpm): 1400
Energy rating: A++
Load capacity: Small Household
-
Price: £219.99 from Currys
Our View:
Description:
Clean and care for your clothes with the economical and efficient Indesit IWC71452 ECO Washing Machine.Varied programsWith everything you need to keep all your favourite clothes looking their best, the [Read more...] IWC71452 is the perfect laundry solution. A range of washing programs gives you plenty of choice no matter what it is that you need to clean.Choose from specialised sports programs to tackle ground-in dirt and grass stains in all your sports and leisure wear, from nylon mixes to heavy weight cottons. There's even a sports shoe cycle to quickly clean muddy trainers.EconomicalThe economical IWC71452 calculates exactly the right amount of water to use whatever the size of the load. This handy feature means you know that your machine is always using just enough water to clean your laundry, without wasting energy or water and running up unnecessary expenses.Lower the temperature with the energy saving button, a clever and convenient addition to the IWC71452 ECO that helps you clean lightly soiled items. By dropping the temperature and increasing the drum action you can reduce the amount of energy required to clean your clothes without sacrificing on performance.With a practical 7 kg drum and plenty of washing options to keep all your clothes looking great, the Indesit IWC71452 ECO Washing Machine has everything you'll need to fly through your laundry.
You may also wish to consider...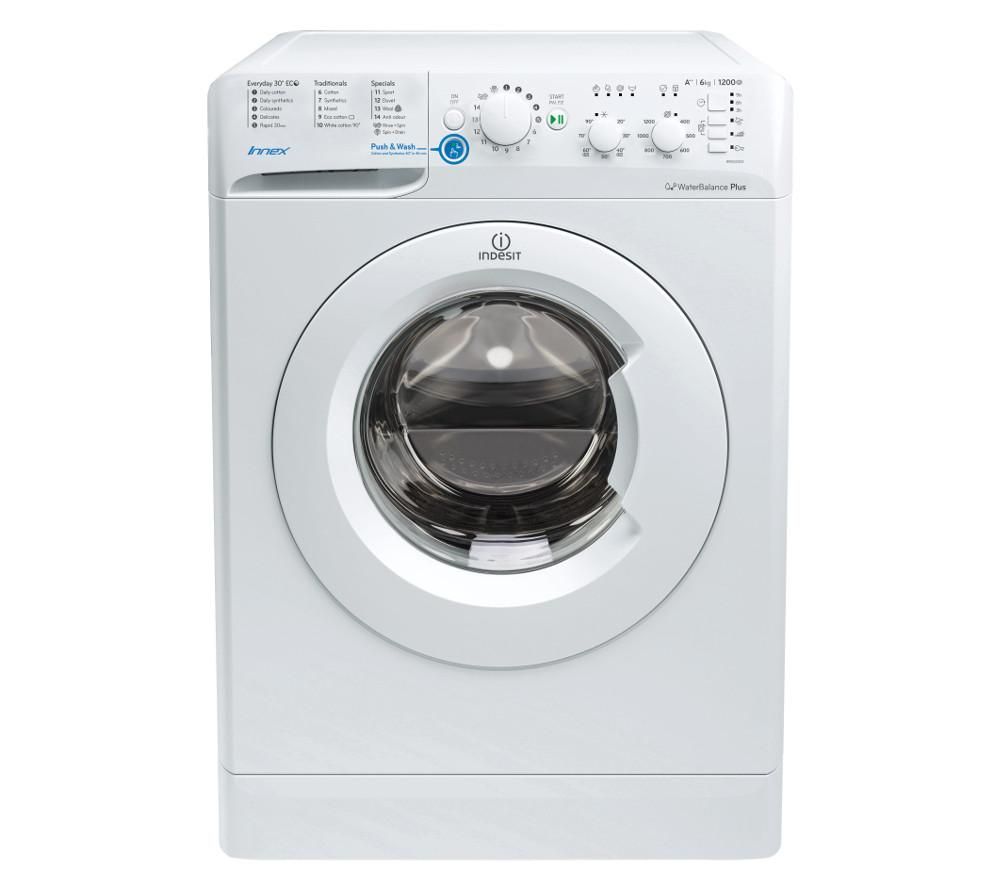 Top features: - Push & Wash operation for an easy 'one touch' washing solution - Delay timer to fit around your busy schedule - Energy efficient performance helps to save you money on your household bills Push & Wash operationThe BWSC 61252 W features...
---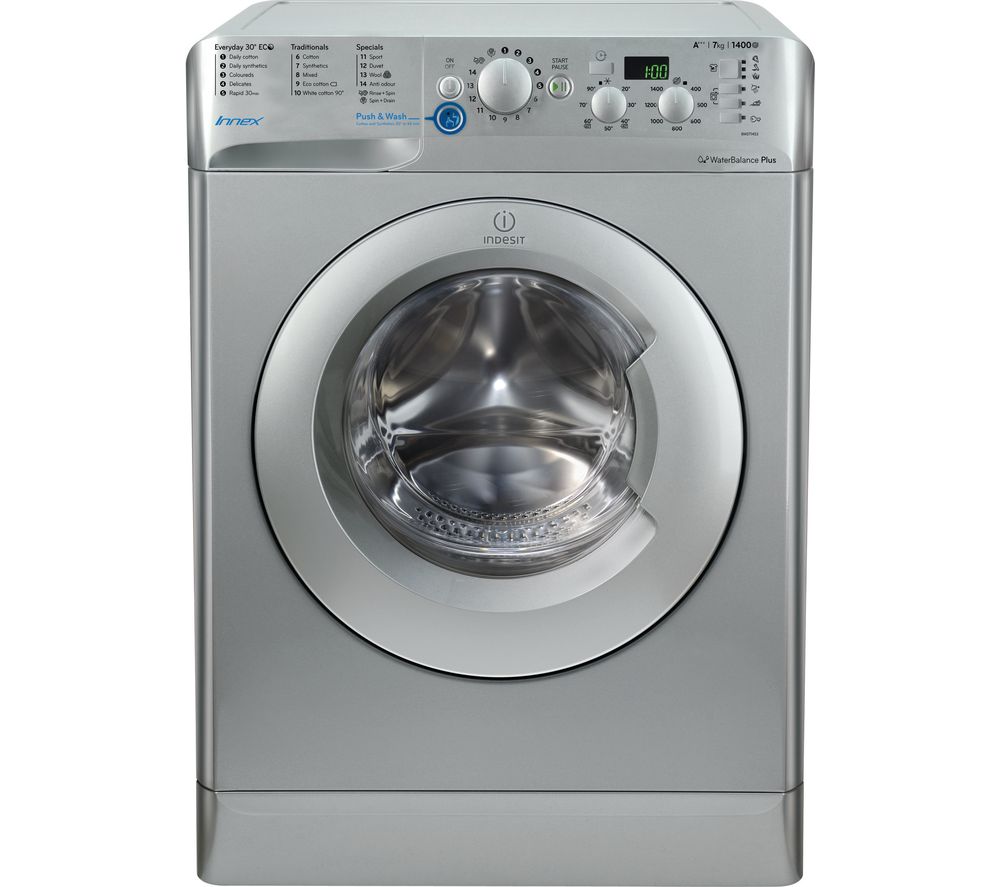 Top features: - Push & Wash button provides simple everyday cleaning - Sports Cycle cares for your sportswear - Wash when it suits you using the delay timer - 10 year parts guarantee provides peace of mind Push & WashPerfect for busy households, the Push...
---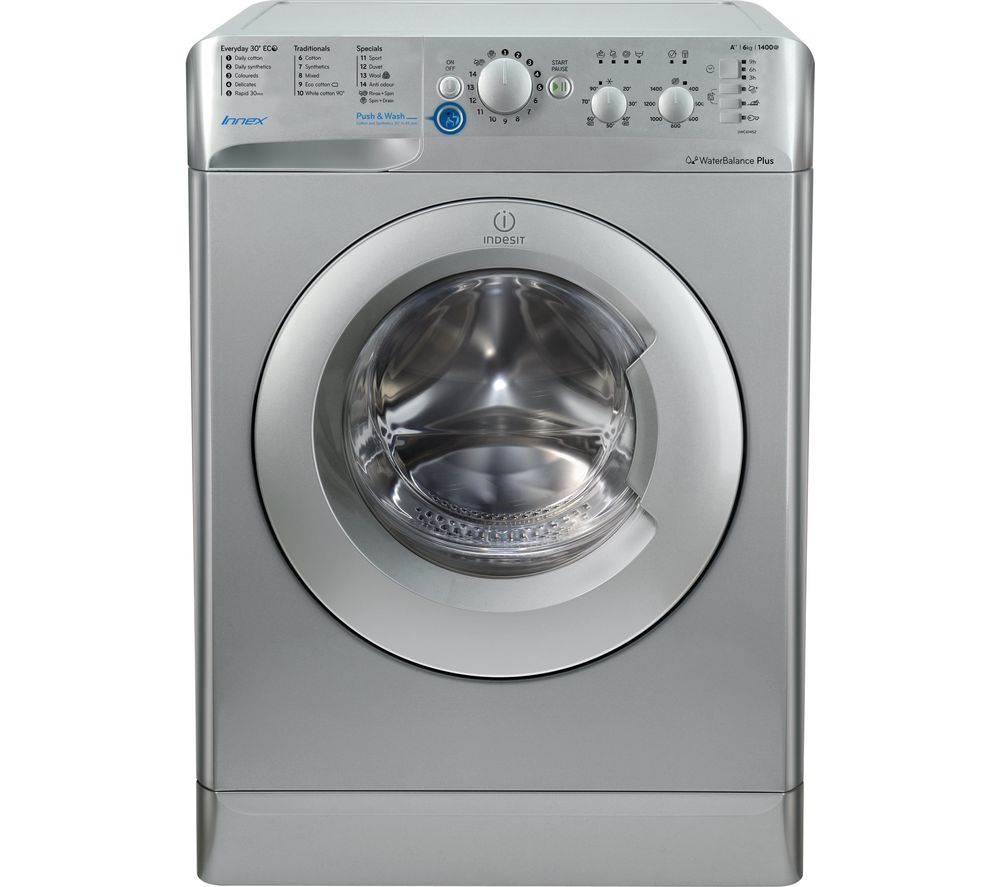 Top features:- Push & Wash cycle is great when you're busy- Sports cycle handles heavily soiled garments- Sync your laundry with your lifestyle using the delay timer- Quality guarantee with 10 year parts protectionPush & Wash cycleIf you're busy and can't...
---