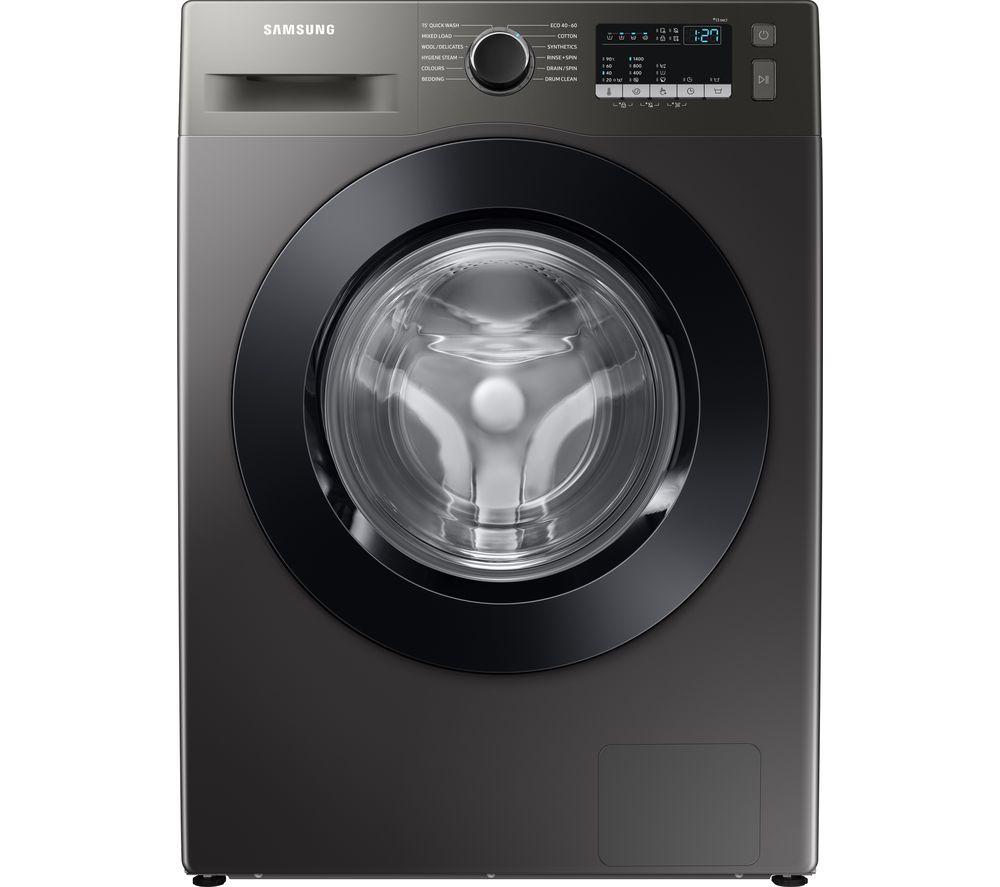 Category: Washing Machines
Spin speed (rpm): 1400
Energy rating:
Load capacity: Average Family
-
Price: £429.00 from Currys
Description:
With ecobubble and Hygiene Steam technology, this Samsung washing machine makes it easy to care for your clothes.What we love- ecobubble technology mixes water, air and detergent to make bubbles that [Read more...] penetrate your clothes quickly. And you can wash at lower temperatures - that's good news for your bills and the environment- Hygiene Steam helps to reduce allergens like grass pollens and pet dander in your clothes - perfect if you suffer from allergies. It's even got a Seal of Approval from the British Allergy FoundationGood to know- If you need your favourite outfit quickly, use the 15 minute quick wash program to wash up to 2 kg of clothes- Care for your clothes with the Fabric Care drum that stops your clothes from snagging- A Stay Clean drawer and Eco Drum Clean function gets rid of any detergent build-up, which keeps your machine working well and saves you hassle- Quiet without compromising on performance, Digital Inverter technology won't interrupt your conversations - and it's kinder to the environment and your wallet
You may also wish to consider...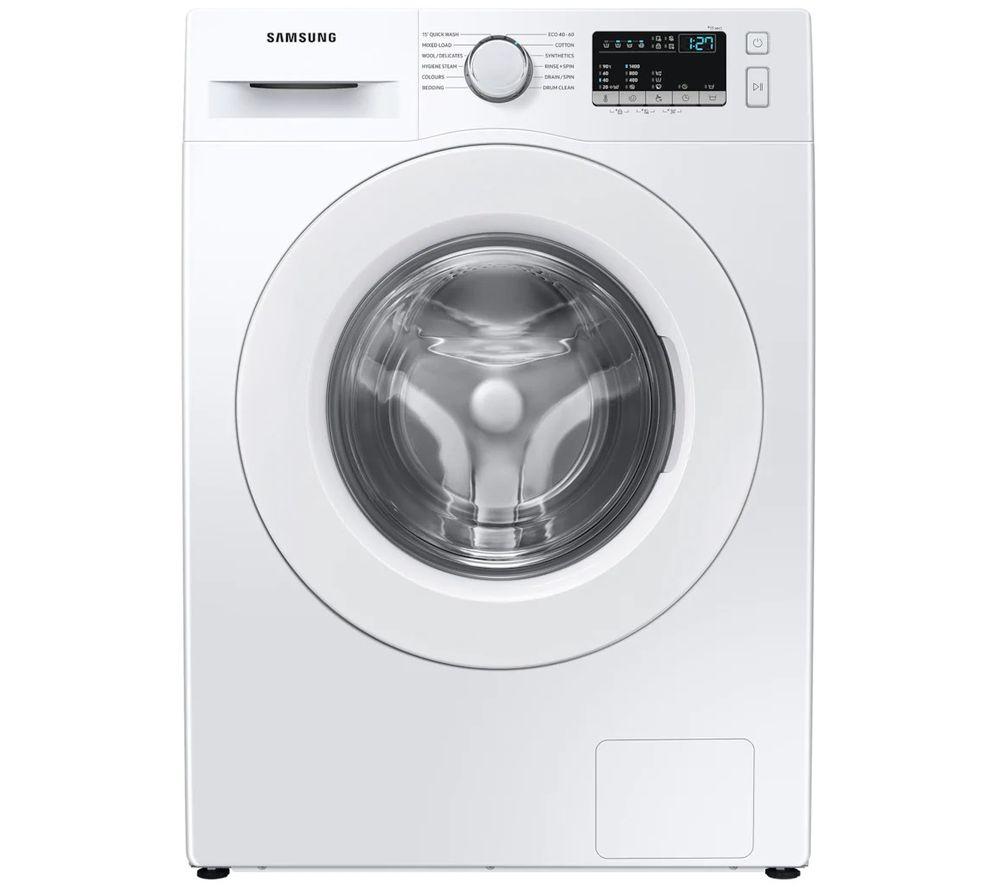 Easy and versatileThe Samsung Series 4 WW70T4040EE/EU 7 kg 1400 Spin Washing Machine gives your clothes the care they need. With 12 programs to choose from, you'll have no problem finding one for your clothes. And if you forget a sock, you can add...
---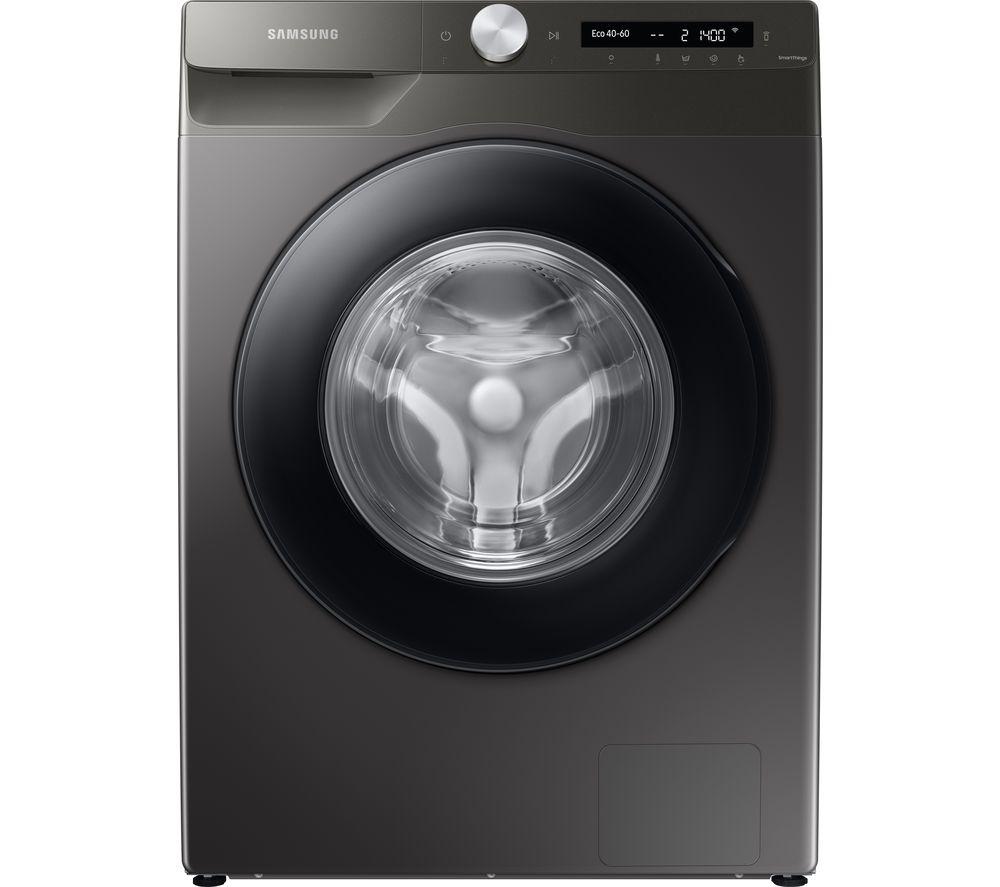 This Samsung washing machine has handy technology like Ecobubble and Auto Dose that make sure your clothes are perfectly cleaned time after time.What we love- Ecobubble technology mixes water, air and detergent to make bubbles that penetrate your...
---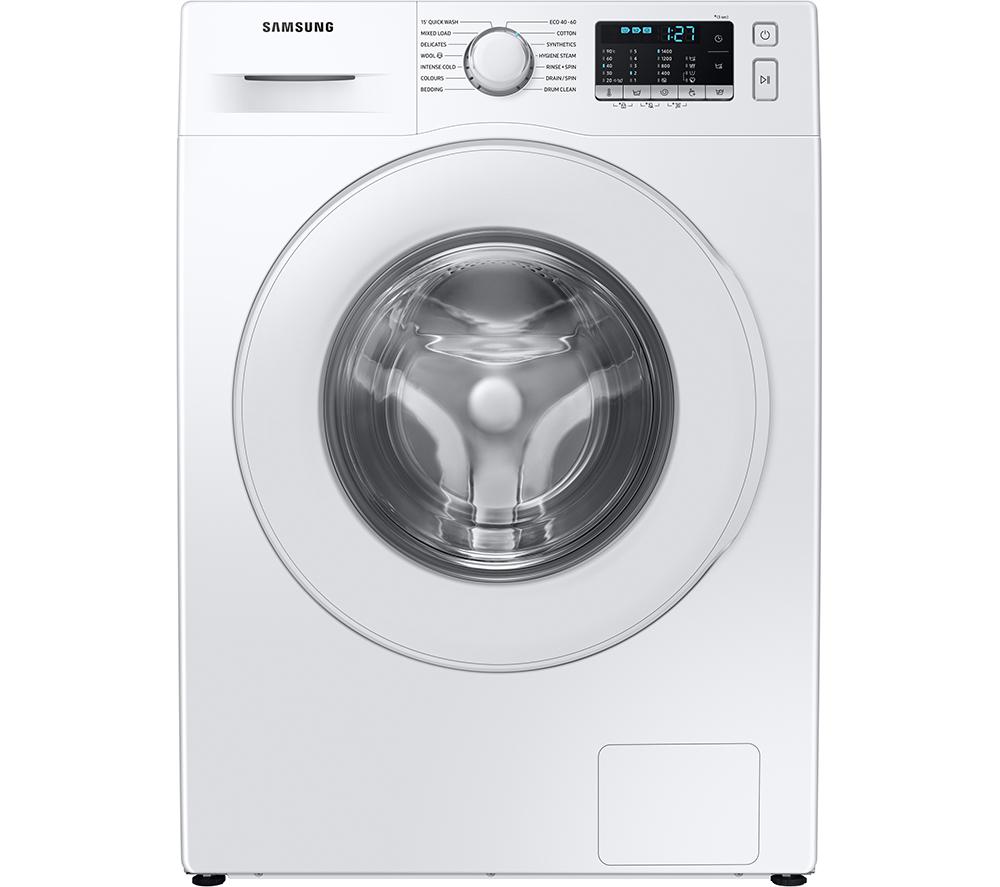 Featuring ecobubble technology and a Digital Inverter Motor, this Samsung washing machine leaves your clothes spotless while saving energy.What we love- Bring down your household bills thanks to ecobubble technology - it uses air, water and detergent...
---
Skimlinks Test