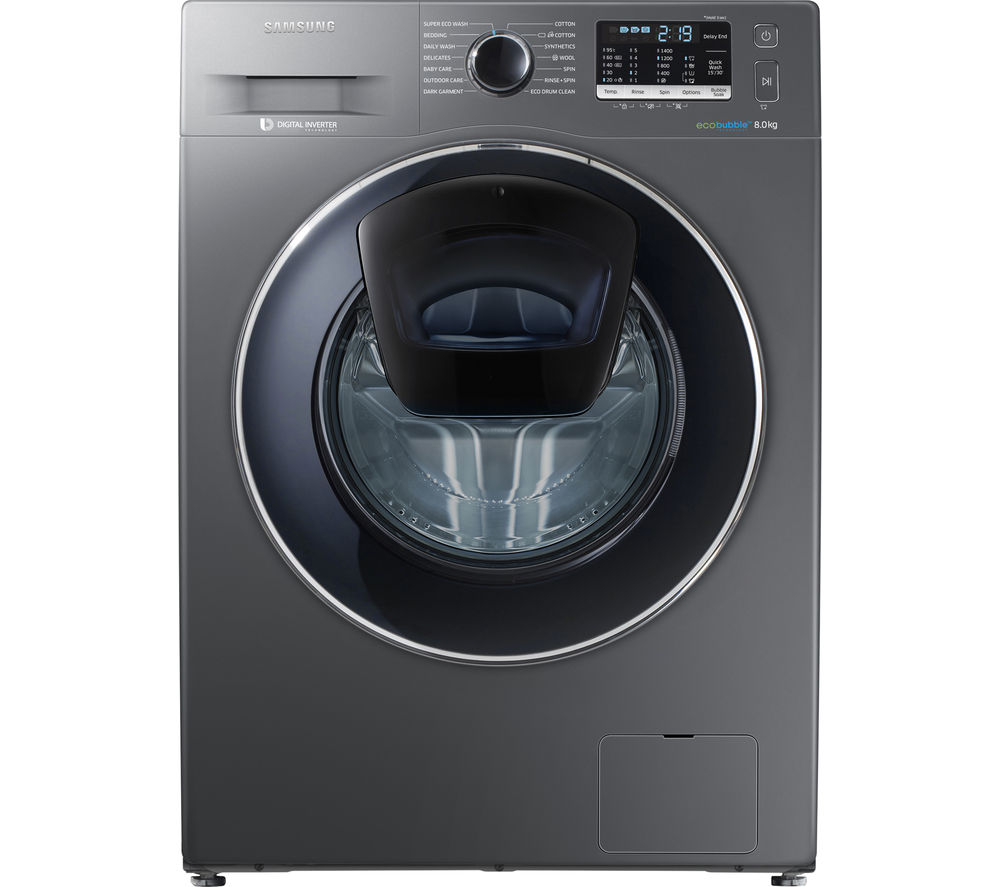 Category: Washing Machines
Spin speed (rpm): 1400
Energy rating: A+++
Load capacity: Average Family
-
Price: £479.00 from Currys
Our View:
Description:
Transforming the way you wash your garments, the Samsung AddWash WW80K5410UX 8 kg 1400 Spin Washing Machine combines original design with contemporary looks.AddWashSamsung's innovative AddWash door lets [Read more...] you quickly drop in anything extra at any time during the wash program - whether it's a stray sock that got dropped, hand-washed items for a final rinse or extra softener.Simply pause the program, and using the extra door located on the upper part of the main door, you can easily add missing clothes or extra detergent without the worry of having to open the main door.For extra peace of mind, the AddWash door is fitted with a child lock to prevent young children from accidently opening it.ecobubbleWash more efficiently thanks to ecobubble technology. Creating a froth before the cycle starts, ecobubble generates small bubbles to penetrate fabrics more effectively, so a cool wash is just as effective as a warm wash. The ecobubble has an A+++ energy rating to help you keep monthly bills down.Bubble soakBubble Soak takes the worry out of removing stubborn stains from your clothing. Rather than soak your clothes in potentially harmful chemicals, stains are loosened by bubbles to make them easier to remove in a normal wash.Digital inverter motorThe Samsung AddWash Washing Machine uses a digital inverter motor that enhances energy efficiency while reducing noise and improving appliance durability. It's guaranteed for 10 years, so you can rest assured of its quality.Samsung Smart Check You won't need to call for repairs with the WW80K5410UX, which allows you to use your smartphone to check for problems using the Samsung Smart Washer app.Smart Check detects and diagnoses any problems as soon as they happen, and provides troubleshooting and solutions for your machine - all you need is a smartphone with LED scanning.Please note: AddWash door can only be opened when the drum temperature is below 50°.
You may also wish to consider...
The WW10M86DQQOA freestanding QuickDrive washing machine in white from Samsung has a 1600rpm spin speed and a 10kg drum capacity, giving you plenty of space for your weekly laundry. It's packed with great features and the latest technology to make getting...
---
Samsung QuickDrive™ WW10M86DQOO Free Standing Washing Machine in Graphite
---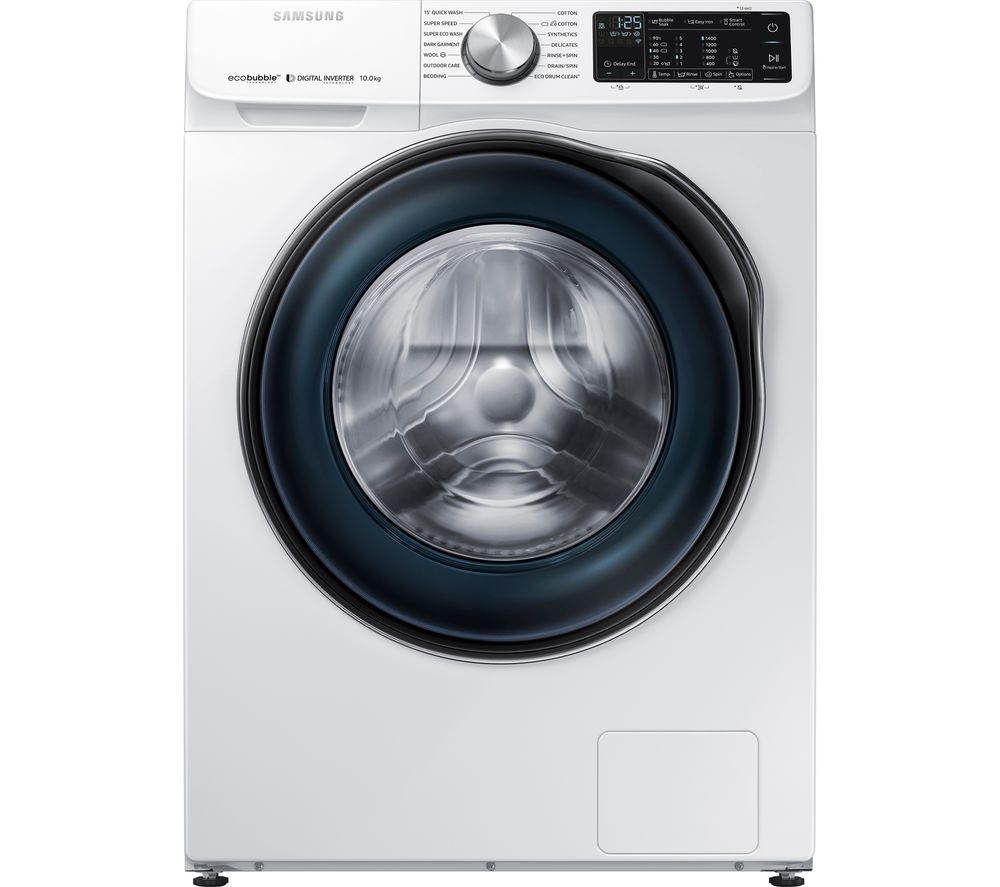 Top features: - Ecobubble technology for a much deeper clean - Quick wash cleans a small load super fast - Start a wash cycle with your phone using the Samsung SmartThings app Ecobubble technology The Samsung ecobubble WW10N645RBW/EU Smart 10 kg 1400...
---