Category: Washing Machines
Spin speed (rpm): 1400
Energy rating: A+++
Load capacity: Average Family
-
Price: £289.00 from John Lewis John Lewis is offering Save £60 (price includes saving)
Our View:
Description:
Let the Zanussi ZWF81441W washing machine make your at-home laundry tasks a whole lot easier and more efficient. Demonstrating an impressive A+++ for energy efficiency , this model could save you money [Read more...] on running costs and ensure your home remains environmentally responsible. Power and capacity The 8kg drum provides ample room for your laundry, while a 1400rmp spin power creates a powerful clean. There are also 14 programmes to choose from for anything from cold fill to quick wash. Quick wash Not only design to get your washing done quicker, this handy function also reduces the duration of your washing cycle by up to 50%. Time delay Delay the start time of your wash cycle by a whopping 20 hours to make use of lower energy costs throughout the night or when the time is most convenient for you. Features: Digital display Delicate wash Flood protection Half load Sequence indicator Variable temperature control Wool programme Available to view in our shops. This product is available to view in most of our shops. Please call your local branch to find out if it's currently on display. Click here to find your closest John Lewis. Please note: This machine comes without a compatible extension cord, please ensure you have sufficient space for this washer to be positioned close to the wall socket.
You may also wish to consider...
With a generous 10kg maximum load, 1400rpm speed and A+++ efficiency rating, the Zanussi ZWF01483W is an ideal choice for any laundry day. You can be sure of perfect results every time with the Flexidose drawer: simply choose between powdered or liquid...
---
Have peace of mind with a washing machine you can rely on. The Zanussi Z712W43BI Integrated Washing Machine offers dependable engineering in a sleek, modern design. The Z712W43BI is made to run quietly and offers a range of features. It comes with the...
---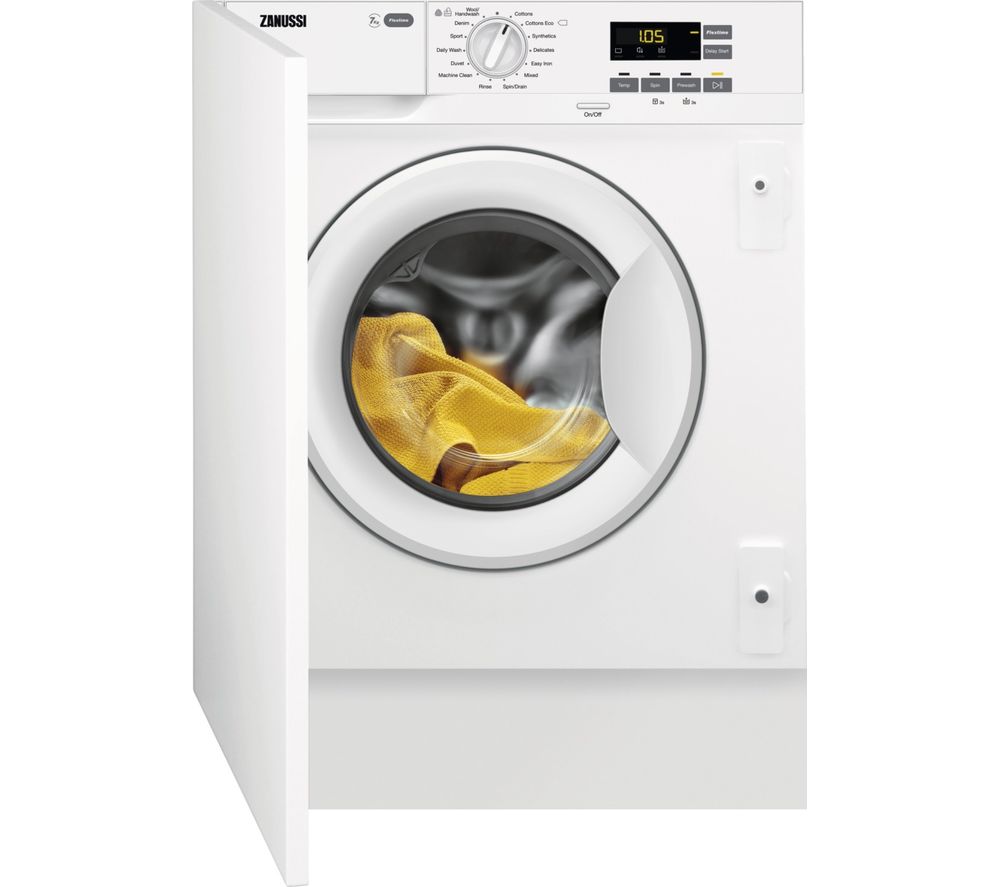 Top features:- AutoAdjust technology delivers an efficient performance - Flextime gets your clothes clean in less time when you're in a hurry - Easy Iron program to make ironing quicker and easier AutoAdjust technologyTo help you save money on your energy...
---