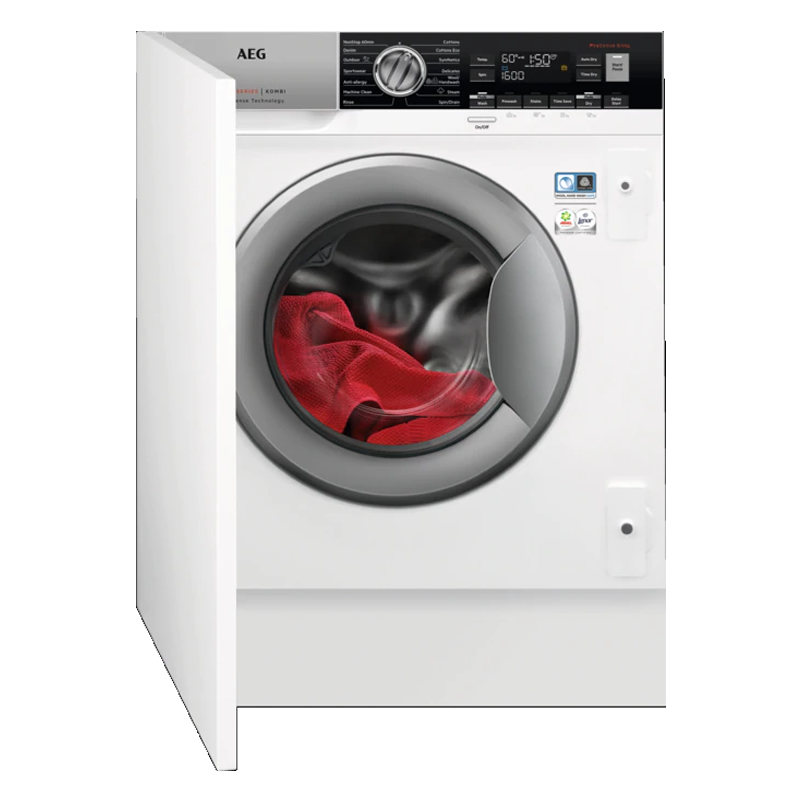 Category: Washer Dryers
Spin speed (rpm):
Energy rating:
Load capacity:
-
Price: £679.00 from Electrical Discount UK
Description:
AEG's built-in 7000 washer dryer integrates with other appliances, runs quietly and provides total care for delicate fabrics. DualSense tailors the temperature and motion of the drum to each load, [Read more...] washing and drying them in one cycle. Minimising the need for dry-cleaning and handwashing.
You may also wish to consider...
Boasting an A energy rating and a wide range of advanced features, the L8WEC166R Kombi washer dryer from AEG has been expertly designed for convenient, flexible and effective laundry. ÖKOMix Exclusive to AEG, ÖKOMix Technology delivers a consistent...
---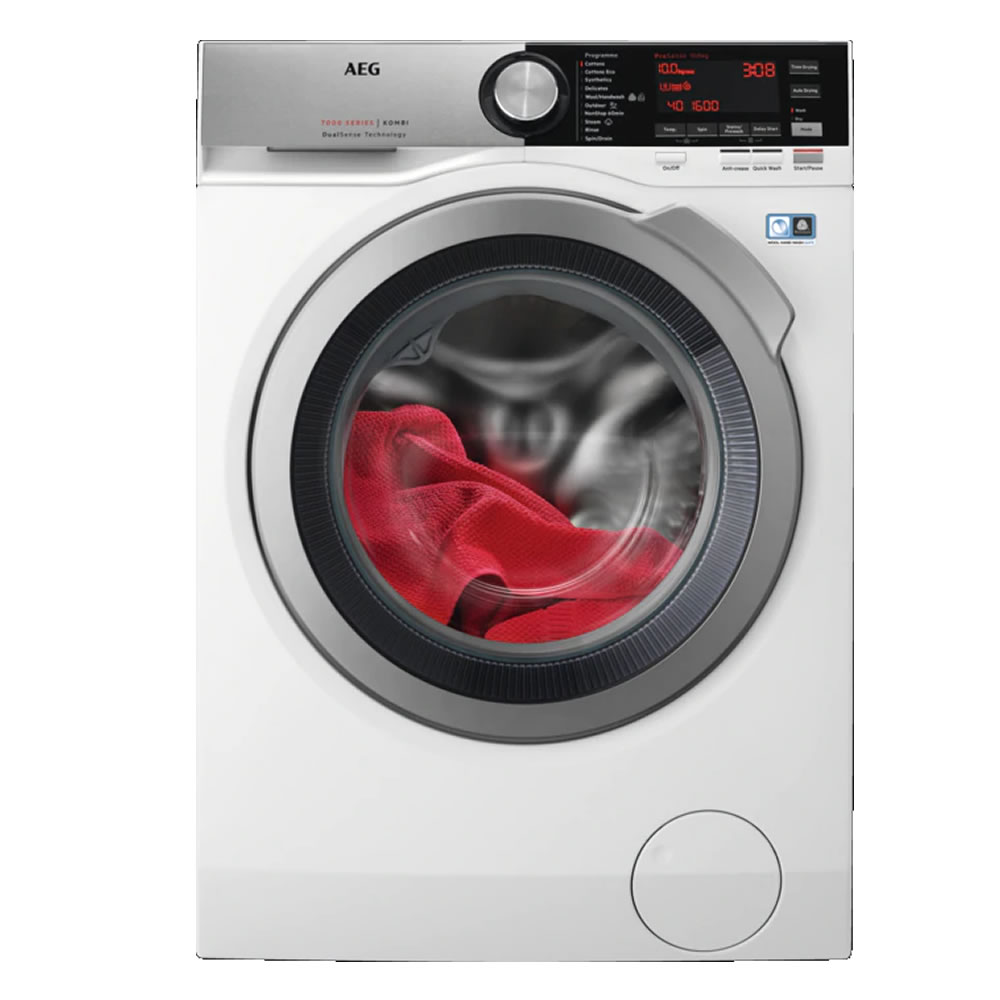 The new Kombi washer dryer with DualSense Technology tailors the temperature and drum motion to different fabrics and adjusts programmes to the specific load. Everything from textured jackets to soft jumpers can be carefully washed, dried and protected...
---
Featuring a Woolmark Bue Certification for both washing and drying performance, you can rely on the L7WEE965R Washer Dryer from AEG to gently care for your clothes while providing a thorough wash and effective dry. DualSense AEG's DualSense technology...
---